How it Works
Creating mobile and online surveys is easy with ZipSurvey. Our intuitive survey software makes it easy to develop your surveys, and our simple email tools make it easy to deploy and track responses. Quick and easy reporting helps you make important research decisions faster and without difficulty. Most importantly, collecting unlimited survey responses means you can conduct your research while keeping your research costs low.
1
Create and Customize
Our easy survey builder allows you to create customized surveys for your company or brand. Choose from a variety of employee survey, customer satisfaction survey, and marketing survey templates and questionnaires with hundreds of survey questions or build custom questions with many unique question types to choose from. You can easily brand your surveys and choose colors to match your branding. You can also utilize branching and more advance features for no additional upcharge or cost!
2

Gather Feedback
Create customized emails and track participation for your custom online surveys. You can easily send reminders and monitor responses to ensure a great response rate every time.
3

View Results
Real-time survey reports enable you to visualize your survey data using multiple chart styles and formats. You can also filter results by demographic survey questions to create customized reports and comparisons across groups with cross-tab reporting.
Why ZipSurvey?
When you choose ZipSurvey, you are using an online survey platform that has been trusted by our clients to create and manage business surveys since 2002. We have administered tens of thousands of surveys over the last 17 years and have answered more than 188 billion survey research questions.
We believe you will find ZipSurvey to be the most comprehensive and easy-to-use online survey software platform at the most affordable price. We will never upcharge for important functionality and you will always be able to ask unlimited survey questions and collect unlimited survey responses with any of our subscriptions.
We also strive to provide the best customer service experience. Your questions will be answered in a timely manner by experienced survey professionals.
Sign Up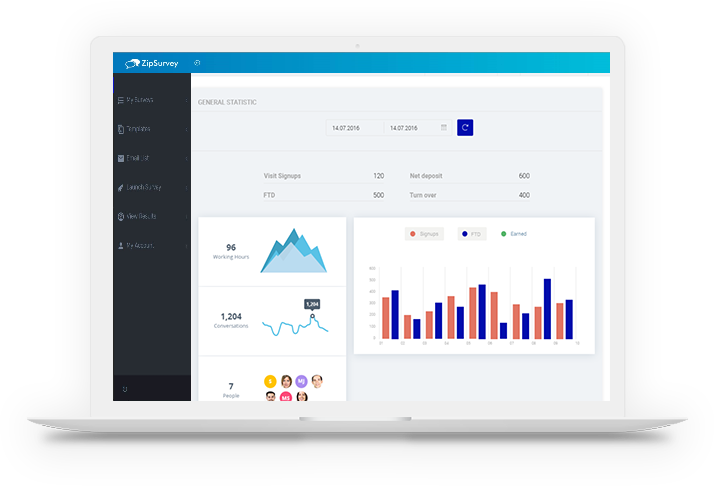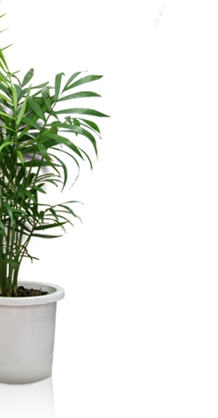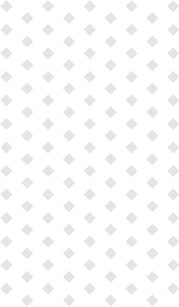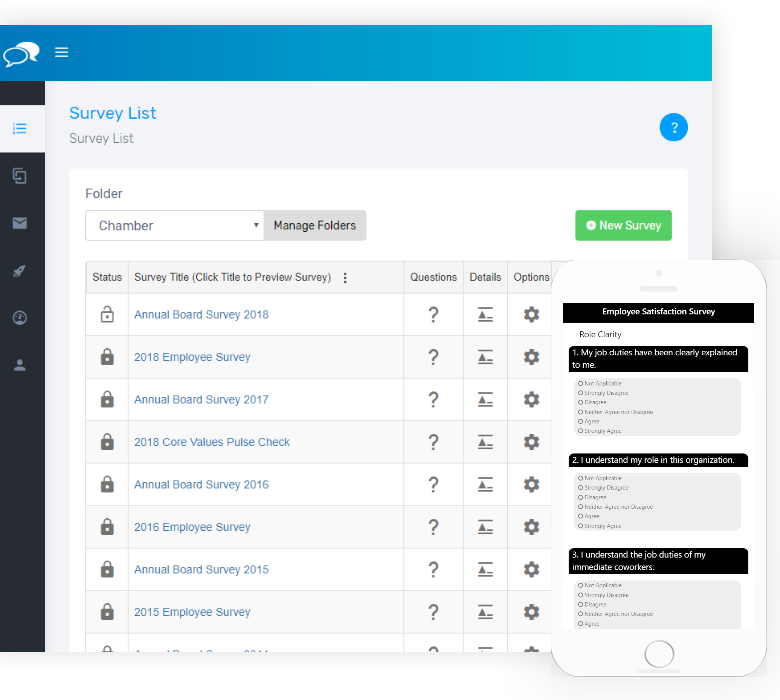 Survey Features
We compete with some of the biggest names in the industry, and we are confident you will not find a more robust online survey platform for the cost. We strive to offer the most important functionality in an easy to use and navigate survey software platform.
Unlimited surveys, Unlimited survey questions and Unlimited survey responses, even with our free account subscription!

Over 400 easy to customize survey templates to help you get started including employee engagement surveys, customer satisfaction surveys, marketing surveys, training evaluation surveys and many additional surveys and questionnaires.

Customize surveys with your own logos, colors, styles and messaging.

Email tools to invite and remind survey respondents to complete your surveys with easy to use tracking features.

Real-time participant tracking and response monitoring.

View results in graphical reports. Export results data in popular formats.
View all Features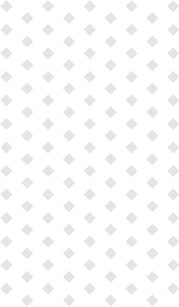 Loved By Our Customers
Our customers have a lot to say when it comes to what we have to offer. Take a look at some of the testimonies we have received over the years.
Matthew Bendler
HR Director,
Sauer-Danfoss
When our company decided to gather feedback from our employees about our culture, we knew we needed a survey tool that was easy-to-use, web-based and cost-effective. ZipSurvey™ has provided that tool. Not only has ZipSurvey™ helped us gather the information we need to create improvement plans, they have provided excellent customer service throughout the process - ensuring that any development and reporting questions we had were answered in a very timely fashion.
S.C.
VP Leadership and Development,
Leo Burnett Worldwide
ZipSurvey was able to convert four years of historical global employee satisfaction survey data into a new online survey application. Additionally, we created and administered this global online survey in 18 languages, to over 6000 employees in 78 cities in 65 countries and obtained a 56% increase in our global response rate from 2003. The analysis and reporting tools are 'real-time' and easy to use - providing us with access to the data and necessary reports throughout the organization. ZipSurvey exceeded expectations in helping us with our survey. Overall, ZipSurvey is an excellent business partner and is truly one-stop shopping in providing consulting services, survey technologies and client support.
Kevin Veit
VP Human Resources,
John Zink Company
John Zink Company, a part of Koch Chemical Technology Group, partnered with ZipSurvey to create a customized online employee survey for our more than 850 world-wide employees. We were very impressed with their ability to build measures for our company core values in the survey, along with other relevant employee factors. The online survey capability proved to work tremendously as we had near 90% participation and no technological problems. Any requests for changes during the project where always meet with a strong customer focus and professionalism. We look forward to our continued partnership with ZipSurvey as we continue to leverage their capabilities to improve our change initiatives.
Jody Worley
Director of Institutional Research,
Tulsa Community College
We have been using ZipSurvey at Tulsa Community College and enjoy the flexibility and ease of use. We shopped around for several months before making this purchase. Our main concern was security of responses and the ability to prevent participants from responding more than once. I found that with Zipsurvey. If cost is an issue, I don't think you will find a service any more affordable than this, and if/when you have questions about how to use the product (i.e., designing a survey) the customer service is impeccable.
Leslie Hale, Ed.D.
Researh and Planning,
Tulsa Technology Center
ZipSurvey™ has been one of the most valuable investments I've ever made as a researcher. Not only are the tools easy to use and the reports easy to read, the support from the professionals at the company are invaluable. When I've had problems and/or suggestions, they've responded within hours many times and with what I needed. Sometimes, they've even had better ideas of a way to handle certain questions I hadn't thought of yet. The ongoing development of tools and help has made ZipSurvey™ the answer to many of the data collection tasks I have to complete routinely. I look forward to using it for a long time to come.
Johanna Glode, Ph.D.
Director of Organization Development,
Johnstone Supply, Inc.
Our company continually strives to be in-touch with our customers, suppliers, and employees. ZipSurvey™ allows us to develop quality surveys and get instantaneous results with a fraction of the time and costs of more traditional methods. The greatest benefits are in saving printing and mailing costs, data entry time, and report generation - ZipSurvey™ takes care of all of the administrative work so that we can spend our time focusing on using the information.
Chris Marshall
Executive Director,
Lehigh University Alumni Association
We needed a quick, efficient, and affordable way to contact our alumni, ask questions, and get feedback on all kinds of issues. Zip Survey was the perfect solution and has proven invaluable for us in alumni relations, event management, and good old fashion customer service.
Shyanne Gentry
Marketing Coordinator,
TAPCO, Inc.
ZipSurvey.com is a great program with great prices. I find it to be very user friendly - even for a novice. The real time results make recording and researching easy and informative. We are getting very interesting responses and are already able to put them to use. ZipSurvey.com has made a very tedious process much more enjoyable.
Dennis J. Whittaker, Ph.D.
President,
Whittaker Corporate Psychology, pllc
My client came to me for a company-wide employee survey after a bad experience with one of the large consulting firms a few years ago. After reviewing the potential offered by ZipSurvey™, I knew that I could exceed their expectations without breaking their budget. Needless to say, my client was extremely pleased with the real-time reporting of results, and I'm optimistic that we'll conduct a follow-up survey next year with ease. I've since found new applications using ZipSurvey™ to collect data for 360-degree feedback. Although the system itself is well-thought-out and powerful, it's the professional support of people like Dr. Chris Wright that really make ZipSurvey™ a winner.
Emily Cole
Undergraduate Student,
California State University, Sacramento
As a marketing major, I've encountered numerous marketing research challenges during my college career. Last semester, I discovered ZipSurvey™ and while the rest of the class was manually entering all their survey results, I saved hours of time by importing my survey results directly from ZipSurvey.com and straight in my statistical analysis software! ZipSurvey™ eliminates chances for data-entry errors and is highly efficient. Also, whenever I had a question, ZipSurvey's technical support was always very responsive and timely in assisting me. ZipSurvey™ is on the cutting edge of the future of market research surveying. My employer was so impressed with my course work results that they even bought a ZipSurvey™ subscription!
Howard K. Gaswirth
Undergraduate Student,
University of Michigan
For our marketing class we had to do a large research project on a marketing problem. ZipSurvey™ has been great and truly has helped us with our survey. Thank you once again.
Tanya Racz
President,
Canadian Alliance of Business Travel
As Canada's largest independent research firm for the Corporate Travel Management Industry, CABT has relied on ZipSurvey™ for the last 11 months to deliver a consistent, well managed product. The professionals at ZipSurvey™ continue to enhance the look and feel of their surveys as well, they offer excellent technical support. Whenever we have found ourselves with questions or require assistance with a survey, Zip's technical team routinely contacted us within an hour to help resolve our query. As our first year with ZipSurvey™ comes to a close, CABT looks forward to continuing our relationship for many years to come.
Phillip B. Wilson
Vice President - General Counsel,
LRI Management Services, Inc.
I use employee opinion surveys extensively in my management consulting practice and I highly recommend ZipSurvey™. Its fully customizable features, easy-to-use interface and extensive analysis capabilities are big selling points, but the number one feature is the experts in survey design and administration who are always there to help. I find ZipSurvey™ to be an indispensable tool in my practice.
Karen Dietrich, S.S.J., Ph.D.
Prinicipal,
Mt. St. Joseph Academy
ZipSurvey™ worked wonderfully well for us! I was particularly pleased with the variety of question types, ease of use and the the fact that as you took the survey you knew exactly how far along you were. I would recommend ZipSurvey™ to anyone. The results are clear and immediately useful and I thought it was most affordable. We'll use your services again. I also liked the personal attention! Thanks for a great experience.
Laura Lundquist
VP Human Resources,
The NORDAM Group
Our company, The NORDAM Group has utilized Reliant to manage our annual employee Stakeholder Survey since 2000. Their unique application of Internet survey technology has streamlined our survey research process and improved our ability to quickly measure employee opinions about NORDAM's work climate. Utilizing their technology for four years, we continue to maintain impressive response rates each year of greater than 70%. Reliant is also committed to providing excellent customer service. We have always received same-day response to our questions and personal service from the consultants at Reliant. We have been extremely impressed by their ability to respond to our needs and believe that they are truly a company, like the NORDAM Group, that is committed to excellence.
Lee Johns
Association for Women in Communications
Reliant has made an invaluable contribution to the success of the Association for Women in Communication's Benchmark Survey. I appreciate the technical value of Reliant's technology, and the redesign of the survey to be an online instrument. We have tripled our response rate since last year's inaugural survey.
Ron Peters
State Representative (District 70),
The State of Oklahoma
Reliant's unique survey technology has helped me better communicate with my constituency and be more responsive to their needs. This technology was designed to allow me to quickly and cost-effectively develop and administer Internet-based constituency surveys. Their technology will eventually make a big impact on politics in the State of Oklahoma.
We've been collecting survey responses for almost 20 years now. We are able to handle 100s of thousands of survey responses per minute. The technology behind our online surveys makes it possible to deliver the surveys and gather responses in the most efficient way imaginable even on the more "ancient" computer systems and devices.
Our goal over the next 5 years is to collect twice as many responses as the first 20 years. Be sure to sign up for one of our accounts and help us reach or even surpass our goals.
Sign Up
Affordable Price
We offer the most competitive pricing in the industry. Our robust survey feature list surpasses the basic plans of most of our competitors. Even our trial accounts have features that can only be found in the more "premium" accounts of our competitors including unlimited survey questions, unlimited survey responses and unlimited surveys. You might think we're bananas, but we want our users to experience the best, and we don't monkey around!
Unlimited Online Surveys
Unlimited Suvey Questions
Unlimited Survey Responses
Why monkey around with limits?
No Credit Card Required
Unlimited Online Surveys
Unlimited Suvey Questions
Unlimited Survey Responses
Why monkey around with limits?
Unlimited Online Surveys
Unlimited Suvey Questions
Unlimited Survey Responses
Why monkey around with limits?
Save $40 over monthly
Unlimited Online Surveys
Unlimited Suvey Questions
Unlimited Survey Responses
6 Months Free
Current Student ID Required
Frequently Asked Questions
These are some of our most commonly asked questions. To view our more extensive list, click here.